INSTRUCTIONS ON HOW TO LIST ITEMS FOR SALE, TRADE, OR WANTS
You may list items via Email at swap@lwra.us and be sure to include your callsign or join us every Tuesday evening at 19:30 est on 147.330
---
FOR SALE:  AMERITRON AL 811
Ameritron AL 811 AMP
Ameritron AL 811 Amp with good tubes in it and 3 spare tubes that are used but okay. Cosmetically okay except for scratch front to back on top. Asking $475 plus shipping, or we can arrange to meet or pick up in local Polk County area.
Contact EMAIL KU8Q@ARRL.NET
Thanks for looking
73 John
---
Shelves For Your Operating Desk
Here is the perfect sturdy shelving for your ham radio operation. Made from pine wood and selling for $25 each. 24? wide x 9? deep X 12? high (6 inches between shelves +/- 1/2?) A coat of polyurethane is applied to the surface for protection. Currently 7 in stock. Longer sizes available upon request.
Contact Fred, W2SU on the weekly net, or email W2SU@Verizon.net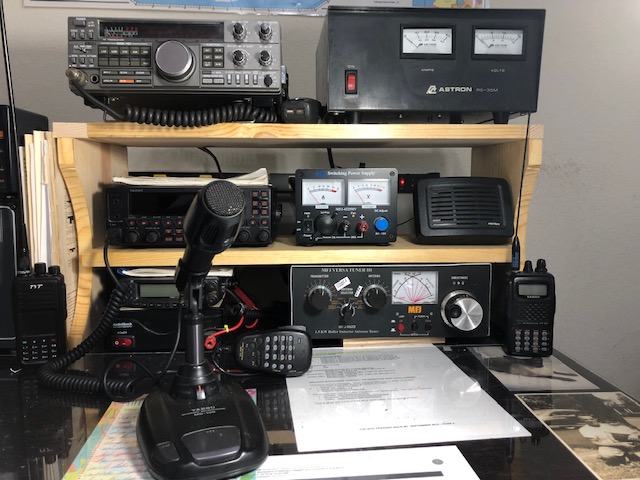 ---
FOR SALE – Remote Antenna Tuner
I have a Yaesu FC-40 Remote Antenna Tuner for sale, works perfectly, asking $140. Call Rick at (772) 781-8889 or catch me on the net or at the membership meeting.
Tnx, 73
Rick Hoffman NI4S