LWRA QRP team finds (SPAR) Winter Field Day Site – 8/29/15
On Saturday August 29, 2015 the QRP team of LWRA did an outing down at Fort Meade Recreational Park. We located at the small Pavilion at the park. It has restroom facilities running water and power along with a large covered grill area. Containing large wooden benches about 10 of them it can easily hold one of LWRA field day operations. The general consensus of the group was that this was a great field day site even with it being a little far in travel it was worth the drive and we should ask the rest of the members to agree to come here in February.
Propagation was marginal an A 43, K4 there also was a bad transformer close proximity to the pavilion it was an on and off type of interference.
A. Darrell KT4WX deployed his go kit system getting all aspects up and working HF, VHF-UHF. His go kit gets more refine with each outing.
B. Thomas K4KH deployed a new end fed 31' vertical on a 31 Jackite Pole with 9 : 1 unun, and radial system for his KX3 system with ATU. This whole system can be deployed in just under 5 minutes, and covers 40-6 meters.
Using K4KH system Glen WB4KW successfully made a SSB contact during south Cars to South Carolina on 3 watts (longest on three watts to date for this set up).
C. Jack K4BYF continues to make several contacts every outing with his Mountain topper qrp rig and 20 meter dipole antenna using just a couple of watts in CW mode.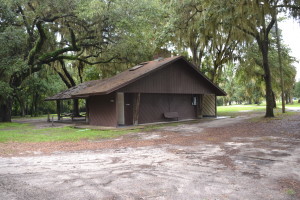 Small Pavilion with restrooms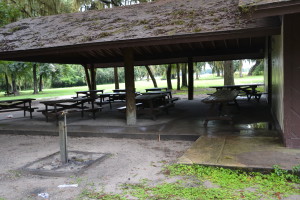 All lots of room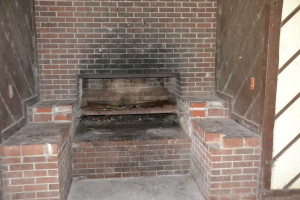 Big old grill always a plus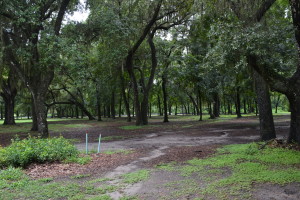 Lots and Lots of trees for antennas
KK4KJN QRV on Machu Picchu
Christian Duez KK4KJN
Preparing for a trip to Peru that will included a Mountain Top QRP activation on Machu Picchu. Currently she is working to get her CW up to speed and hopes to be ready for the trip in October. She will operate Holiday style so we keep our fingers cross. Several Elmer's in the club work with her on air on 40 meters at night to up her speed. Her current plans are to use a Mountain Topper radio and 20 meter wire antenna to do this activation. This radio and antenna can easily be put into a backpack for her trip without causing any weight issues for her.
Central Florida QRP is having an Outing Saturday 22 August 2015
Posted: August 17, 2015 by cflqrp in Events, Ham Radio, Homebrew, Portable Antennas, QRP
Tags: Central Florida QRP Group, Portable Outings 0
We're having a blast outside playing with our low-power ham radios! Let's do it again and bring along a friend.
Curious? If you don't have a rig or antenna for portable ops, come out and see some ways to get set up. We are willing to let you get on the air and try your hand with our rigs too.
Here's a couple action shots from our July outing:
We start with breakfast at Cracker Barrel Sanford, FL at 0730. Come meet some of the ops, share your latest kit or homebrew rig and swap stories.
About 0900 you'll find us setting up at Sylvan Lake Park. Unless it has been reserved, we will be in pavilion 2 in Picnic Area A. Follow the links and look for our antennas, license tags and other ham radio signs of life.
All modes welcome and QRP (10w SSB and 5w CW max output) is the way we radio! Come out and have some fun!
72,
Kelly K4UPG for the Central FL QRP Group
p.s. Here's a link to PDF from the Lake Wales QRP Gang about their August Outing
p.p.s. Contact Mike Ramos KK4KWZ if you're looking for a nice QRP rig… FT-817ND with antenna tuner