DUES SCHEDULE
The following is detailed information on the dues for membership in the Lake Wales Radio Amateurs:
Full Membership:   $24.00.  For licensed radio amateurs
The following is the sliding dues schedule based upon the months in which initial membership is applied for:
January – March:  $24.00
April – June:  $18.00
July – September:  $12.00
October – December:  $6.00
Family Membership:  $12.00.  Must live in the same household as an individual member.
---
METHOD OF PAYING DUES
(1) You may scan the QR Code below to pay dues via PayPal: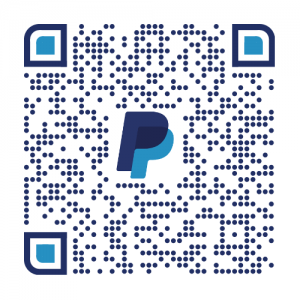 (2) Dues may be paid by mail.  Please make checks or Money Orders payable to:
LWRA, Inc.
P.O. Box 54
Lake Wales, FL 33859
(3) Dues may be paid in person at any regular LWRA meeting to the club treasurer.